All contributions help MVLE to achieve their goal of Working With Purpose. Your gift will have an immediate impact on the lives of the individuals with disabilities and veterans we serve.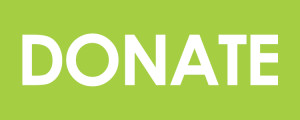 Tribute or Memorial – Show someone you care by making a donation in their name, or remember a loved one with a gift in their honor.
Recurring Giving – Pledging to contribute monthly, quarterly or annually will help to sustain the continuity of MVLE's outstanding service to our community. Set up an automatic card deduction to make the joy of giving simple.
Purpose Circle – The MVLE Purpose Circle is a way for individuals to have a vested interest in ensuring the strength of MVLE. The Purpose Circle is for those who want to make an annual gift of $1,000 or more, thus becoming an integral part of the MVLE family.
Corporate Partnerships – Many businesses strive to make an impact in their community by giving back. Our various levels of corporate partnerships offer options for any size business.  We strive to thank our partners by elevating the profile of their charitable efforts and involving them in our programs.
For more information about supporting MVLE, please contact Sarah Caldwell, Director of Corporate Communications, at (703) 569-1197 or Caldwell@mvle.org
Volunteer your time, energy, and talents. See our volunteer page to learn more about our volunteer opportunities.
Provide in-kind donations. Contact us today to learn about our current program needs.
Participate in one of our many special events. Support our annual Golf Classic or Annual Dinner. Contact us today to learn how you can support these events.
Workplace Giving–  Through workplace giving, you can designate a portion of your paycheck to MVLE instead of remembering to write a check! MVLE is a proud member of both the United Way and Combine Federal Campaign (CFC). UW #8257/ CFC #18399
Is your company having a charity fair? Let us know! We'd love to come talk to your company about MVLE. Please contact Sarah Caldwell, Director of Corporate Communications, 703-569-3900 x1197 or Sarah.Caldwell@mvle.org.